What is this course?
Do you look at the velvety surface of encaustic paintings and think "I wish I could do that"
or thought "what even IS encaustic painting?"
I am totally with you! I used to wonder how encaustic paintings were made with their translucent and smooth surfaces, layered look and juicy, rich colors. I know how enticing this can be, and how daunting it can seem to get started. So fear not, I have you covered!
Through exercises, demonstrations, explanations and videos, I will take you step by step through all the materials you need, de-mystify what encaustic is all about, and allow you to confidently approach this beautiful and fiery medium in no time.
Part of what is so great about this course is it's interactivity. It is a fully customizable course that lets you be the guide in your own education. You choose which lessons you do and when you want to do them, how many times you repeat a topic, and how deep you want to go.
You will really get your money's worth in this class with downloadable video tutorials, exercises and quizzes that give you a holistic approach to learning artistic skills so no matter what level you are or how you learn, there is something here for you!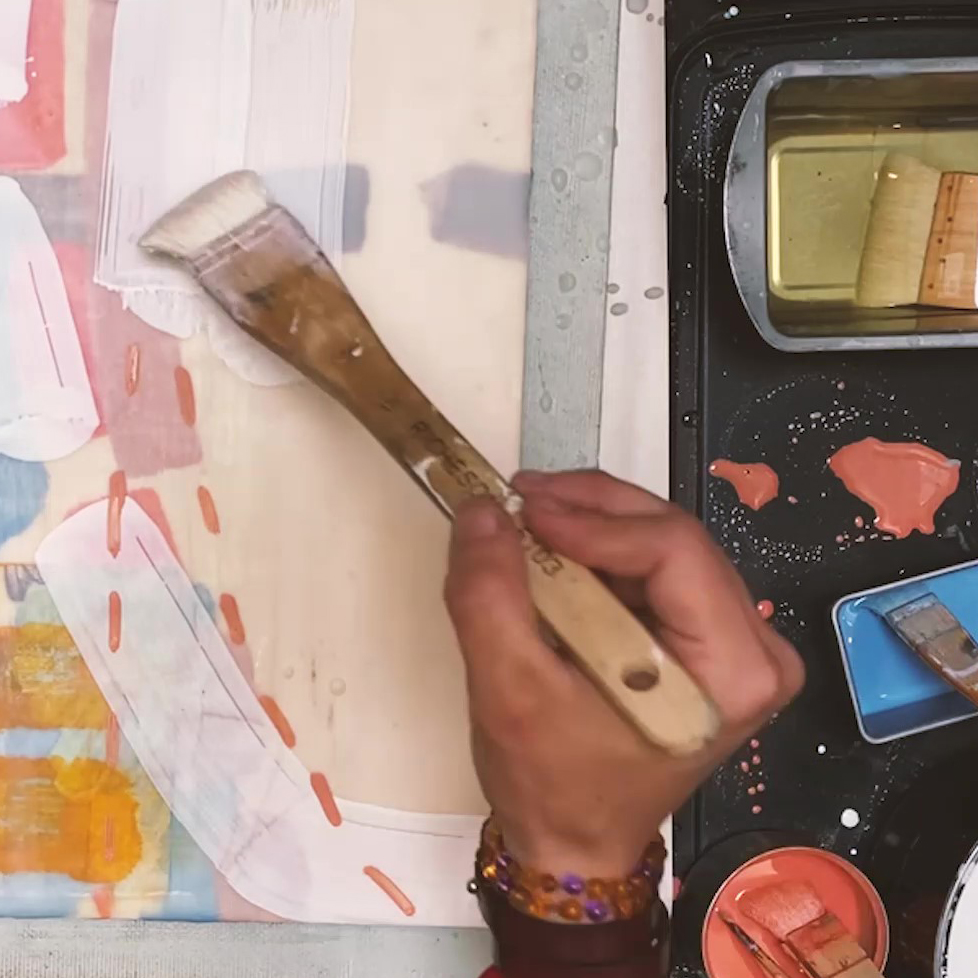 Video Tutorials
Our video tutorials show you in depth all the critical material you need to know, almost like being right in the studio!
Presentations
Learn with downloadable presentations you can pause and rewind for maximum impact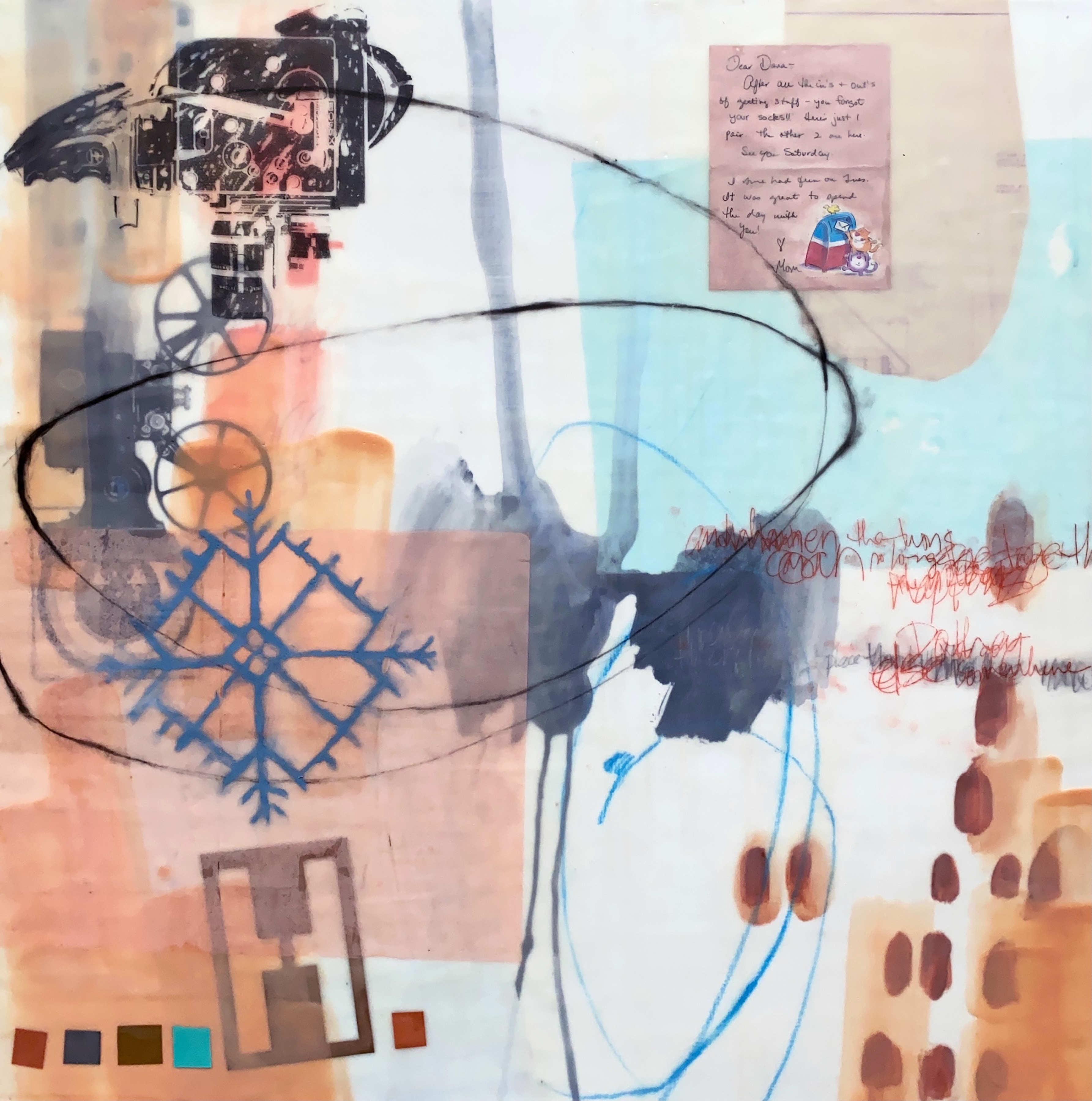 Practical Exercises
Learn with real exercises you can complete on your own terms that will give you applicable skills
Interactive Introduction
Get a unique and hands-on view of creating an encaustic painting from start to finish.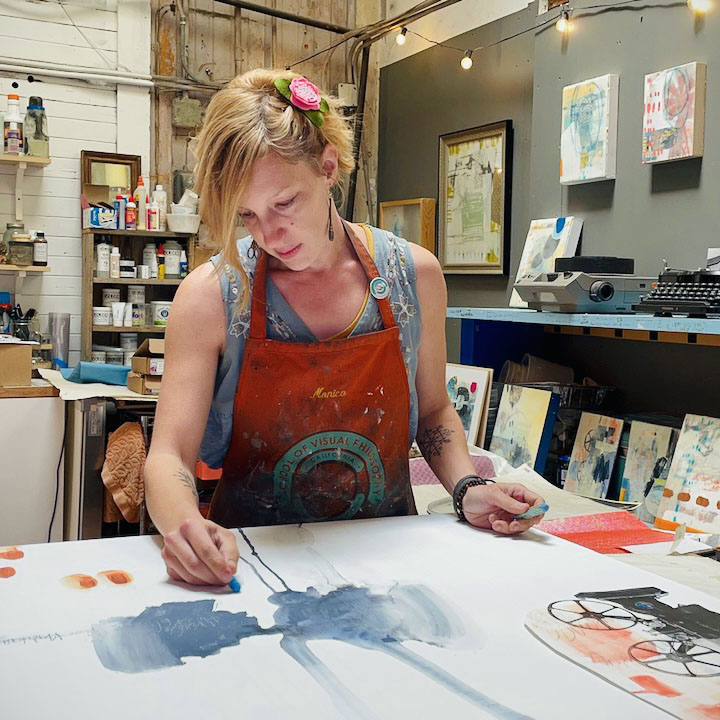 Meet your Instructor:

Hi, I'm Dana Harris Seeger
I am a native Californian, tied to my Baltic roots in symbols, sight, sound and spirit; making art and advocating for art education in the heart of Silicon Valley. I co-created the School of Visual Philosophy with my husband, Yori in 2013. I really enjoy merging fine art with technology in my artwork, my business and now with my teaching.
I know my stuff inside and out! In 2020 I was named the Santa Clara County Artist Laureate, and in 2022 I was the San Jose Creative Ambassador.
I will be your instructor for this course, so hang on and get ready to go deep into Encaustic!
Check your inbox to confirm your subscription