Are you an artist looking to make the jump into the professional world?

Kickstart your career in printmaking with our Career-Ready Bundle!
Included in the bundle:
4 Technical Courses in Your Field (plus a bonus mini-course!),
A Preliminary Consultation with One of our Master artists, 
A Final Portfolio Review, 
3-month Subscription to our Premium Atelier Community (provided after checkout), 
and our Storytelling for Artists Self-Paced Course!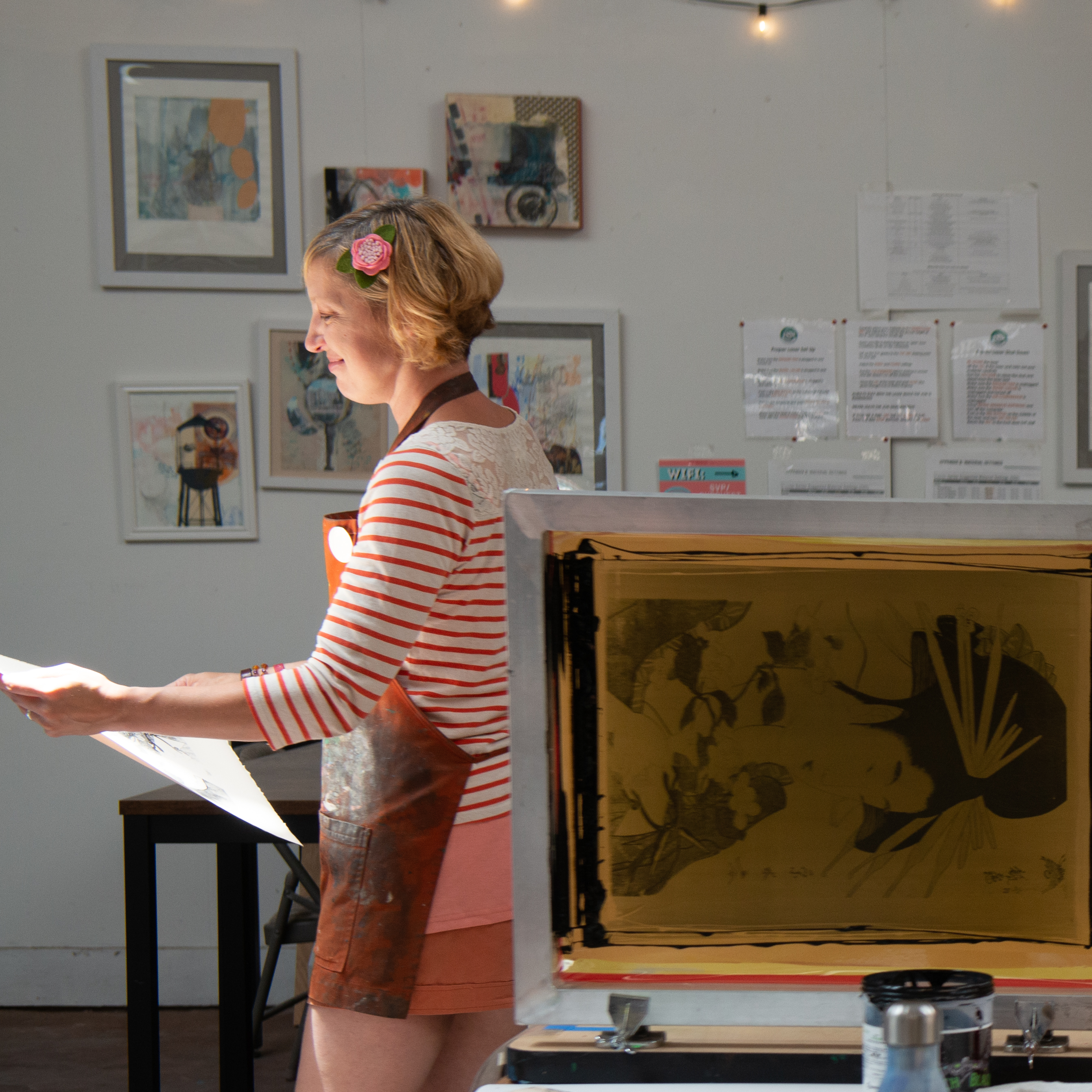 Hi, I'm Dana Harris Seeger
I am a native Californian, tied to my Baltic roots in symbols, sight, sound and spirit; making art and advocating for art education in the heart of Silicon Valley. I co-created the School of Visual Philosophy with my husband, Yori in 2013. I really enjoy merging fine art with technology in my artwork, my business and now with my teaching.
I will be your instructor for this course, so hang on and get ready to go deep into screen printing!
Bundle Contents
Included in your bundle are all of the below courses PLUS a 3-month Subscription to our Premium Atelier Community!