Craftsmanship, Experience, Skill
Learning a skill like Forging whether by hand or through the use of equipment is a holistic endeavor involving physical craftsmanship, muscle memory, visual aesthetics and audio cues. Traditionally, smiths would learn in an apprentice-style situation, giving students the experience of the master while they hone their trade.
Our Online Atelier is meant as a marriage of traditional and contemporary methods and technology. Students will be guided through the creation of a particular tool while learning techniques and craftsmanship.
Art is about communication. Learning the language of art is a process in itself and we strive to provide our students with valuable experiences that will guide them through their own journeys, on their own terms.
Available Courses
Each course contains elements designed to guide you in a holistic journey through a particular type of forging. Use video tutorials, downloadable worksheets, practical exercises and quizzes to increase your knowledge and expand your practice.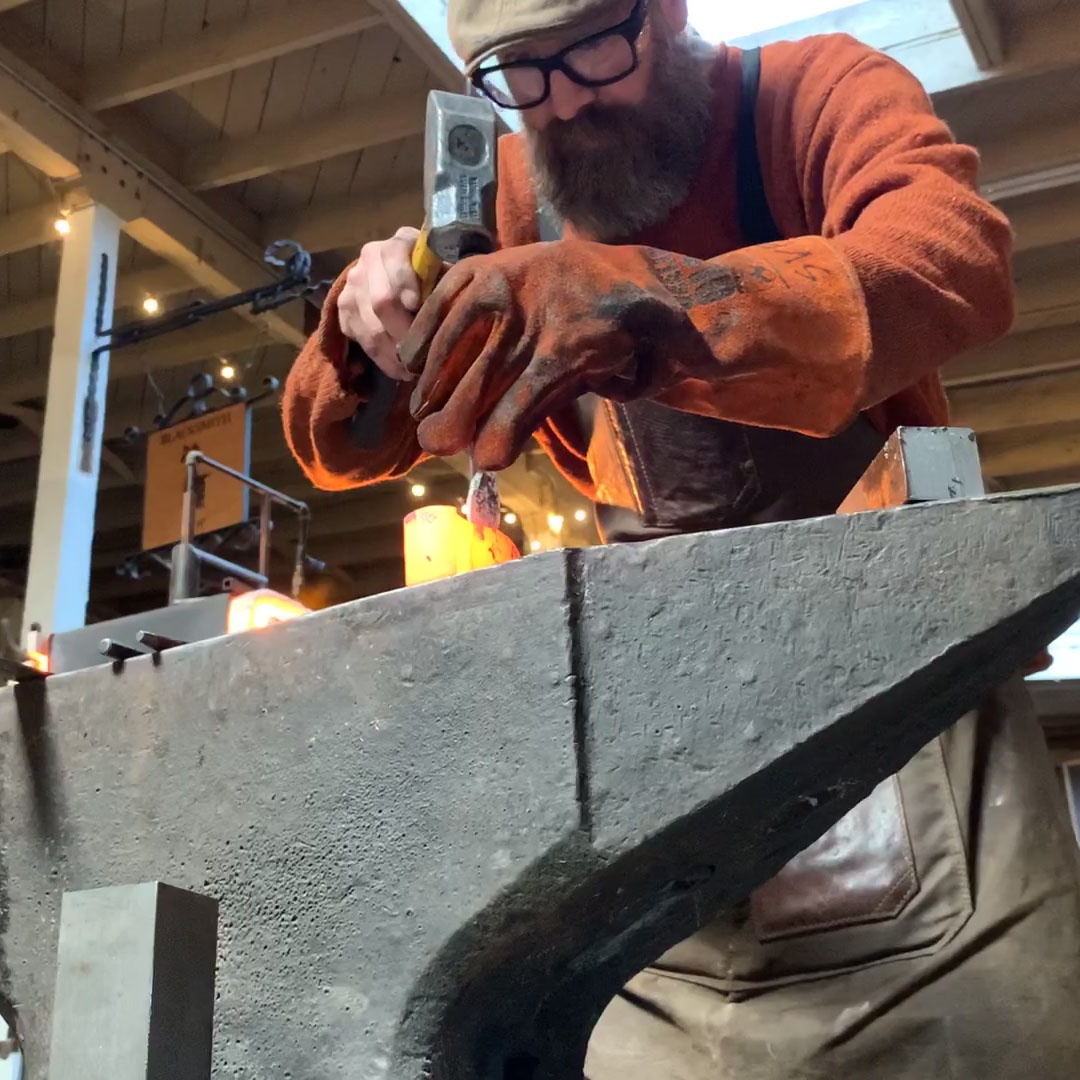 Meet your Instructor
Hi, I'm Yori Seeger. I have over 20 years of experience in metal casting, blacksmithing, and sculpting. I am a craftsman at heart and believe that craftsmanship is the ability to create and perfect my work, while art is a language that can be spoken visually. I use art and craft in tandem to improve and challenge my work. I invite you to join me on this journey as we hone our skills together.
Get a glimpse of how you can approach this course
We know you learn in all kinds of different ways, and our courses are structured to accommodate all kinds of learning styles and schedules. Watch this intro video to learn more.